The Barbados government has promised to provide hurricane straps for low-income earners in the country. This news was shared by Dr. William Duguid at a post-Cabinet press briefing at Parliament. Dr. Duguid is a Senior Minister with responsibility for coordinating infrastructural projects.
Qualifying householders are those in the USD $12,500 or below income bracket and whose homes are 75% wooden structures. Each household will receive a number of hurricane straps to secure their roofs. Hurricane strap kits for the project will contain four hurricane straps and screws. The kit costs USD 125 and will be distributed under the Catastrophe Fund legislation.
Dr. Duguid encouraged homeowners to take advantage of the kits and secure their roofs. He explained that the straps would secure the rafters to the ring beam. He also said that by placing the straps in the four corners of the roof, it could hold the rafters down. However, he cautioned that the project may not save every single roof, but it will assist in adding to homes' resilience in a hurricane event.
The Senior Minister further explained that in the first tranche, 5,000 hurricane strap kits would be procured by the Ministry of Housing. The kits will then be distributed with the assistance of the Department of Emergency Management and District Emergency Organisations. After the initial distribution and assessment of the process, another 5,000 kits will be procured.
He also said that public service announcement videos will be created to show householders how to install hurricane straps. Additionally, assistance will be provided to those who are unable to install them. Checks will also be made to ensure that all straps are attached correctly.
Source: Government To Provide Hurricane Straps For Low-Income Earners (Barbados Government Information Service)
Image: Michaela Murphy via Unsplash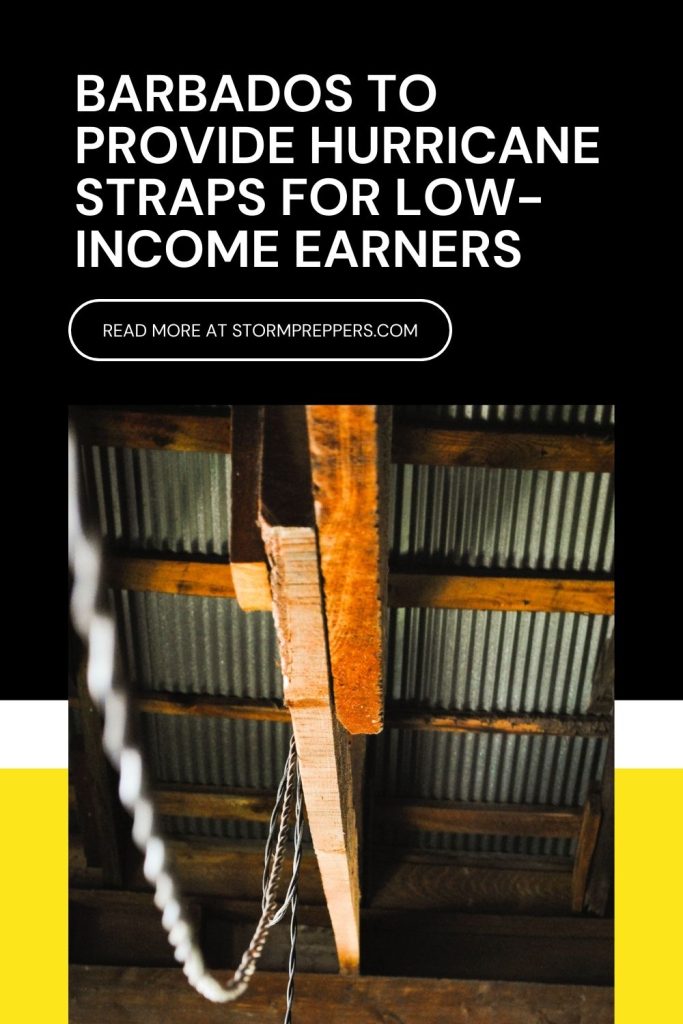 Related Posts