The latest CSU forecast which was released on 06 July 2023, is predicting an above-average 2023 Atlantic hurricane season. However, the Colorado State University's Tropical Weather and Climate Research department (CSU) cautions that there is more uncertainty than normal with this new outlook.
This uncertainty is due to conflicting signals between extremely warm Atlantic waters and a robust El Nino that weather experts expect at the peak of the season. There will be a fight between increased vertical wind shear caused by El Nino and the warm Atlantic waters. Expectations are that the warm water will counteract the wind shear from El Nino.
Latest CSU Forecast
The CSU's July outlook predicts 18 named storms, nine hurricanes and four major hurricanes. This is an increase from the pre-season forecast of 13 named storms, six hurricanes and two major hurricanes. The June outlook predicted 15 named storms, seven hurricanes and three major hurricanes. The latest update includes the unnamed storm in January, Arlene, Bret and Cindy.
Overall, the data and information obtained up to June shows that this year's hurricane season will be above the 1991 – 2020 average. Probabilities for landfall in the hurricane belt have also increased and are also above averages for the 1880 -2020 period.
Continental U.S. Coastline: 50% (Average for 1880 – 2020 is 43%
U.S. East Coast including Florida: 25% (Average for 1880 – 2020 is 21%)
Gulf Coast from the Florida Panhandle: 32% (Average for 1880 – 2020 is 27%)
The CSU team reminds coastal residents to prepare for every season. It only takes one hurricane making landfall to make it an active season. Although these updates are useful in determining how active the season will be, it is impossible to make precise predictions of hurricane activity.
CSU will release another forecast update on 03 August 2023.
Sources:
Forecast for 2023 Hurricane Activity (CSU)
Forecast of Atlantic Seasonal Hurricane Activity and Landfall Strike Probability for 2023 as of 6 July 2023 (CSU)
Image: Wickedgood via Pixabay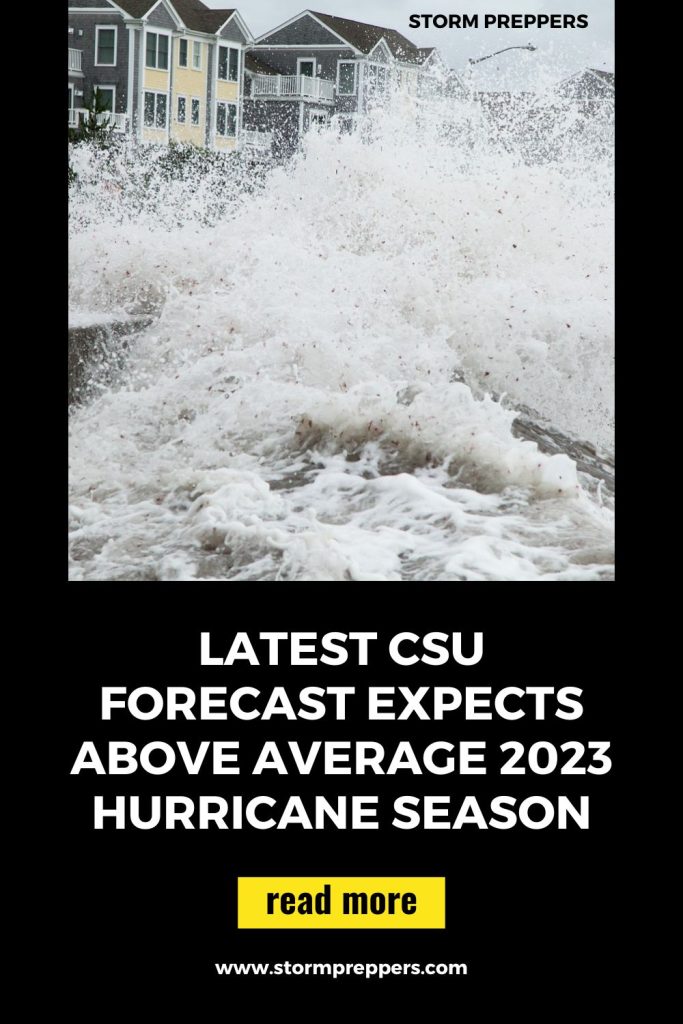 Related Posts