Hurricane Agatha, the first named storm in the 2022 East Pacific Hurricane Season, caused severe damage and death in southern Mexico. According to the Associated Press, at least 11 people died and 33 people are missing. The storm dumped several inches of rain, which caused mudslides as it moved inland.
Impact of Hurricane Agatha
The record-breaking storm was the strongest storm to make landfall this early in the season. It follows two category one storms which also made landfall in Mexico during the month of May. Barbara made landfall on May 23, 2013, and another Agatha made landfall on May 24, 1971. Agatha came ashore west of Puerto Angel with maximum sustained winds of 105 mph (169 km/h). It also now holds the record of the earliest-forming hurricane in the basin, claiming the title from Andres which formed on May 29, 2015.
In addition to intense rain that caused rivers to overflow and resulted in mudslides, Agatha brought strong winds that knocked down electric poles and power lines. Shocking reports revealed that residents of affected areas were wading through neck-deep water to salvage items from their homes and businesses. In other areas, there were washed out bridges and roads. There were also other reports of missing roofs and fallen trees. For some, it was an unbelievable event that they never expected.
Although Agatha weakened quickly after landfall, thanks to the mountains in the south, it was still a dangerous threat. Even as the storm moved away from the country, forecasters warned that flooding could persist and present continuous threats.
FAQs
When did Hurricane Agatha form?
Hurricane Agatha formed on May 25, 2022.
When is the East Pacific Hurricane Season?
The East Pacific Hurricane Season runs from May 15 to November 30 each year.
How does Mexico manage disaster risks?
Disaster risk management efforts in Mexico are managed and coordinated through FONDEN, the National Disaster Fund in Mexico.
Source: Death toll rises in wake of Hurricane Agatha's historic landfall in Mexico (AccuWeather)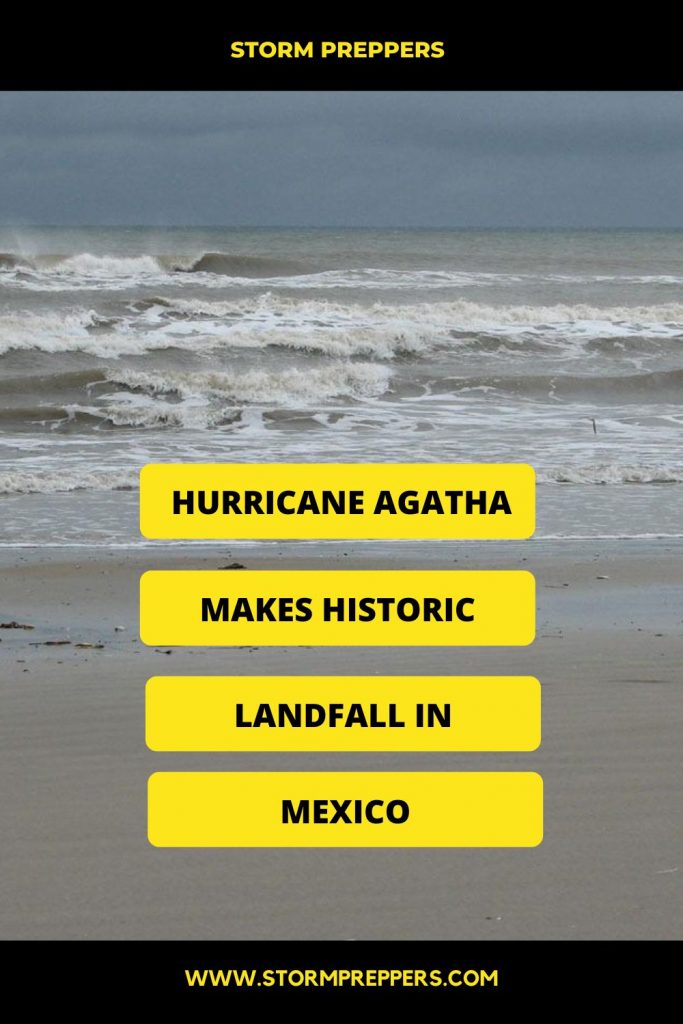 Related Posts